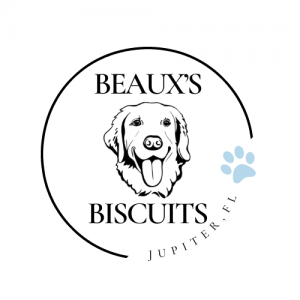 Welcome to Beaux's Biscuits, where healthy and homemade dog treats are our passion! My name is Ashley, and I am the proud owner of this wonderful company based in Jupiter, Florida.
As a lifelong dog lover and advocate for healthy pet nutrition, I founded Beaux's Biscuits with a mission to provide delicious and wholesome treats for dogs. Our treats are made with love, care, and the finest natural ingredients, ensuring that our furry friends get the best of the best.
At Beaux's Biscuits, we believe that dogs deserve treats that are not only tasty, but also nutritious. That's why we carefully craft our treats to be both delicious and healthy, using simple and wholesome ingredients that are beneficial for dogs' health. We offer a variety of flavors and options to cater to different dietary needs and preferences, including oven-baked and frozen treats that are perfect for dogs of all sizes and breeds.
Our treats are handmade in small batches to ensure the highest quality and freshness. We take pride in using locally sourced ingredients whenever possible, supporting our local community and promoting sustainability. We are also committed to eco-friendly packaging, using recyclable materials to reduce our environmental impact.
As a pet owner myself, I understand the importance of knowing exactly what goes into the treats we give our dogs. That's why all our treats are made with human-grade ingredients, and we never use any artificial preservatives, colors, or flavors. We believe that happy and healthy dogs make happy pet parents, and we strive to provide the best for our four-legged customers.
Thank you for choosing Beaux's Biscuits for your furry friend's treat needs. We are thrilled to share our homemade, healthy, and delicious treats with you and your beloved pets. Join us in spreading the love, one tasty treat at a time!
Hours
Monday-Friday 5pm-9pm
Saturday & Sunday 9am-4pm
Location
344 Legare Ct
Jupiter, FL 33458
United States
Business District
Downtown Abacoa
beauxsbiscuits5@gmail.com
Beaux's Biscuits
Beaux's Biscuits
344 Legare Ct
Jupiter, FL 33458
United States