Dana Goldberg MD Plastic Surgery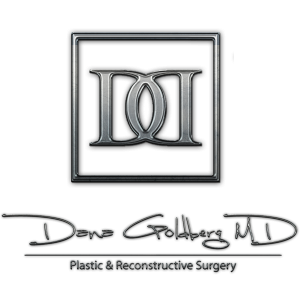 I have built my plastic surgery practice here in South Florida on the simple idea that I could stand out among other plastic surgeons by providing patients with "the ultimate experience in plastic surgery."
In my mind, the ultimate experience in plastic surgery means continually improving every aspect of the experience patients receive every day in my practice. This also means constantly instilling and improving the ideals that have become the foundation of who we are as a practice today.
No appointment, patient, or member of our team is more important than one another.
Patients will always be the lifeblood of our practice.
We can always be better.
Providing patients with the ultimate experience in cosmetic surgery means providing excellent surgical results, outstanding customer service, better patient education, and taking the time to connect with patients to understand their individual desires.
In my practice, technology, communication, and patient education have always been a critical component of our very humbling achievements as a collective group. I am very blessed to have very special team, amazing patients, and the luck of being able to say "I love what I do." I have always felt that taking the time to understand my patients gives me the ability to earn an incredibly fulfilling connection with them.
Our practice is 100% focused on cosmetic surgery and non-surgical cosmetic procedures, and we've worked hard to make sure that we can offer our patients the finest standard of care available anywhere. I've been fortunate enough to handpick the incredible team of individuals I work with in both my office and surgery center, and I could have never dreamed that I would have the pleasure of putting so many talented people in one place.
Location
224 Chimney Corner Lane
SUITE 1002
Jupiter, FL 33458
United States
Business District
Greenwich Businesses
RYAN@DRDANAMD.COM
Dana Goldberg MD Plastic Surgery
Dana Goldberg MD Plastic Surgery
224 Chimney Corner Lane
SUITE 1002
Jupiter, FL 33458
United States