The Portugal Real Estate Group at Paradise Real Estate Intl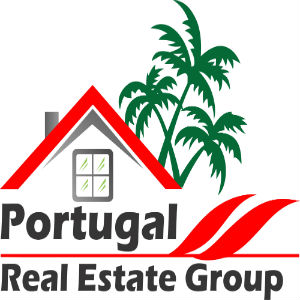 Welcome, we are The Portugal Real Estate Group, a Mother and Son Realtor Team dedicated to servicing you, our Client, with our Knowledge and Expertise of the Marketplace... so that you can make an informed Real Estate Decision. We know the market and understand your Specific Needs. We pride ourselves on our Quality Customer Service and Integrity bringing you the latest in Technology, Marketing and Total Product Knowledge. Buying or Selling a home is one of the most important decisions you will ever make and that is why we Dedicate our Time and Expertise with Full Attention in order to fulfill all of our Client's real estate needs allowing them to feel Confident knowing they made the Right Real Estate Decision. Given our extensive Experience and Loyal Dedication, we always make sure when we Close a Property, we can say 'There goes another Happy Customer'.
As Jupiter Residents for over 38 years, we are Committed to building Long-standing Relationships with our clients both past and present as well as being your Complete Resource for Information and Knowledge of the Area and Marketplace. We do all this and more because we Love Helping People and seeing them Succeed.
Whether Buying or Selling a home in Jupiter, Tequesta, Palm Beach Gardens, Juno Beach or North Palm Beach....
Allow us the opportunity to help You Succeed… and get You started on Making Your Real Estate Dreams a Reality !!
Searching for your next home? www.JupiterAreaHomes.com is your ultimate resource.
Try our state-of-the-art map search – with it you can quickly search the entire market. Simply type the address, city, MLS ID, or just hit the search button to get started. The large format map allows you to click and drag, zoom in and view detailed information and photos for all properties currently listed on the MLS.
Selling your home? No other website in the market will showcase your listing with up to 50 high resolution photos! In addition to advertising your property on my own website, I syndicate your listing to other real estate websites across the web.
Whether you are selling your home, searching for your next home, or have any questions about the process – We look forward to helping you!
Hours
Monday-Friday: 9:00 AM - 6:00 PM
Saturday-Sunday: 10:00 AM - 5:00 PM
Location
601 Heritage Drive # 118
Jupiter, FL 33458
United States
Business District
Jupiter Business Center
Paul Portugal, Marcy Portugal
The Portugal Real Estate Group at Paradise Real Estate Intl
601 Heritage Drive # 118
Jupiter, FL 33458
United States